The Virtual Lacrosse Goalie Summit 3
 4 days of FREE virtual lacrosse goalie training from the best coaches in the sport, all from the comfort of your own home.  
March 3 thru 6, 2021

Learn new techniques, get inspiration, take your goalie game to the next level. 
VIRTUAL LACROSSE GOALIE SUMMIT 3
STARTS MARCH 3RD! 
00
days
00
hours
00
mins
00
secs
Learn from the absolute best lacrosse goalie coaches in our sport!
The Virtual Lacrosse Goalie Summit 3 is an online educational event for lacrosse goalies, coaches, and parents to educate you on what it takes to become an elite goalie (or goalie coach). 
Each coach will present on a different topic all designed with 1 thing in mind. Make you a better lacrosse goalie! 
You'll learn new techniques, you get inspiration, you'll get to hang out virtually with other goalies and learn from the best coaches in the sport. 
I'm so excited to present all of these amazing lacrosse goalie coaches to you over the course of 4 magical days.
100% Online and 100% Free.
March 3, 4, 5, 6 - 2021.  3-4 sessions per day. Space is limited to the 1st 1000 registrants. 
What are folks saying about the Virtual Lacrosse Goalie Summit?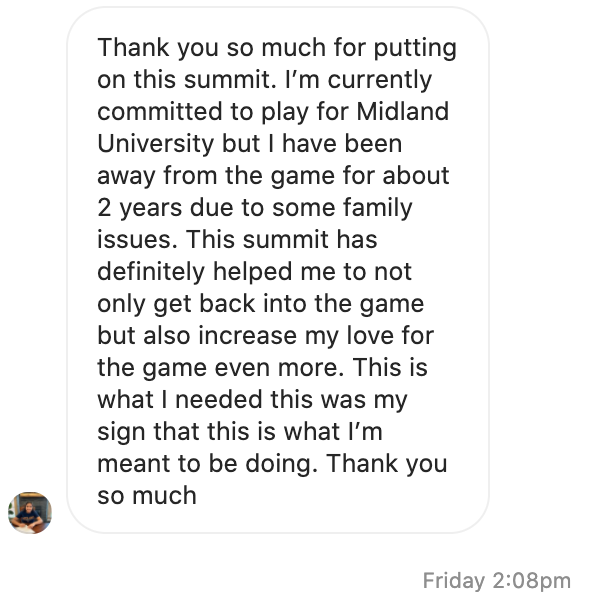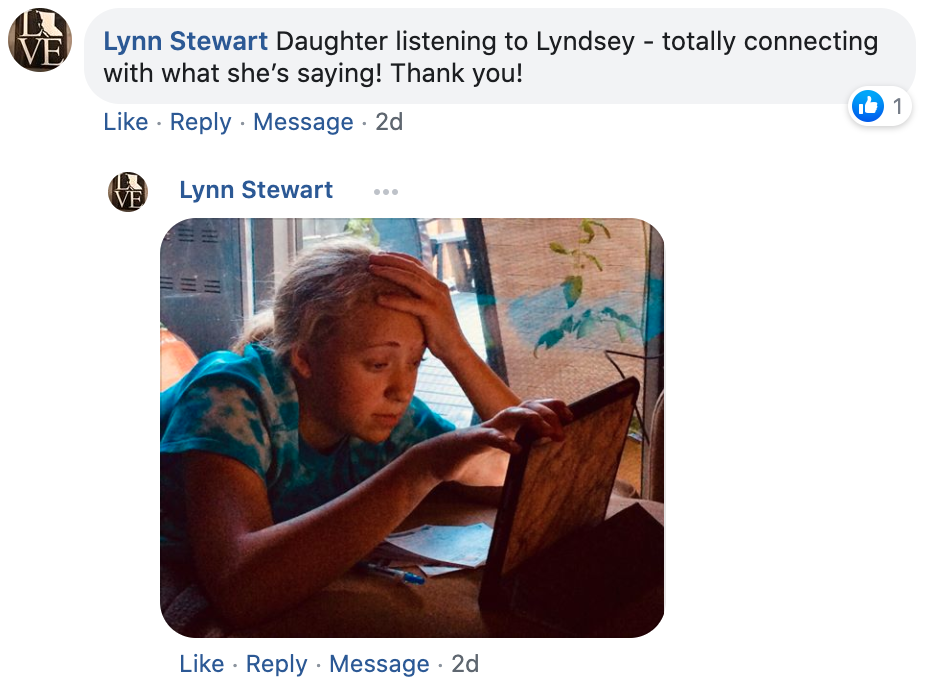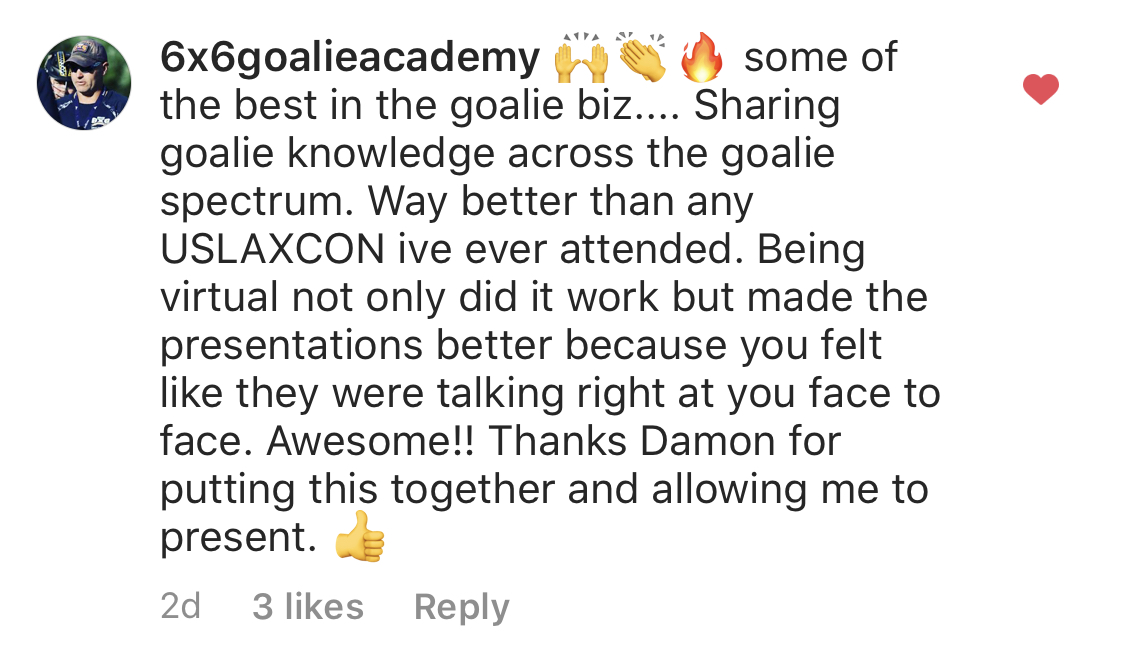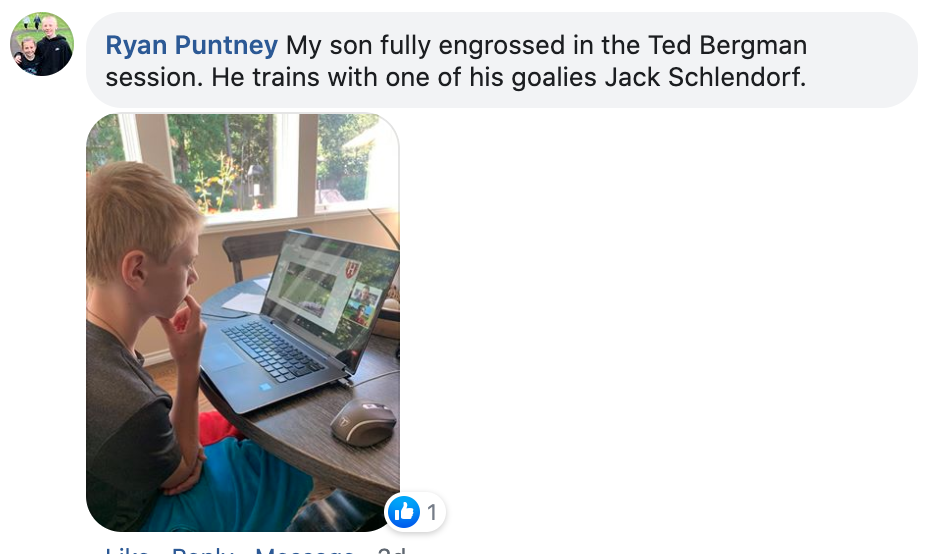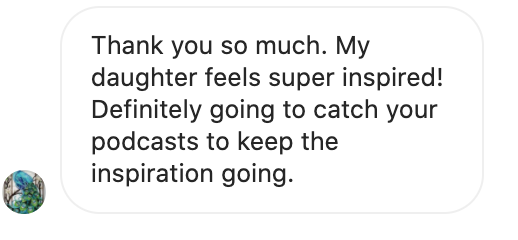 Meet the Coaches
From around the world, we've lined up some of the truly best goalie minds out there!
Andrew & Mike Gvozden - Goaliesmith

Trevor Tierney
Kyle Bernlohr
Liz Hogan

Richard Shassian - Deep South
Dallas Eliuk
Tommy Bruno aka Mr. Wanderful
Justin Goldman
Coach Damon Wilson

Rodney Rullman
Brian Phipps
Who is this for?
If any of these sound like you, this summit is meant for you:
Lacrosse Goalies looking for that extra edge 

Lacrosse Parents wondering what the heck their kid has gotten into
Lacrosse Coaches who are clueless about teaching the goalie position 

Virtual Lacrosse Goalie Summit Sponsors
Here are your event's sponsors:
Swax Lax 
Swax Lax balls are perfect for training lacrosse goalies. Their weight and size is a similar to a lacrosse ball because it doesn't leave the bruises on our legs like solid rubber does. Instead of starting with tennis balls, consider picking up a pack of Swax Lax balls. For each live session, we're giving away a sleeve of goalie balls! Plus some single balls too. 1 winner per session but must be present to win. 
Nutty Buddy
Nutty Buddy is my personal favorite jock for protecting the boys. Tons of readers also use the Nutty Buddy and vouch for nothing else. We'll be doing a drawing for a Nutty Buddy shirt or hat at each session. Then 2 grand prize giveaways of a Nutty Buddy Package. Each live session you attend gets you an entry into the giveaway drawing for the Packages.
Lexi Shield
The Lexi Shield is an awesome after-market protection device to help prevent concussions for goalies. The good folks at Lexi Shield offered to sponsor the Summit by giving away 2 free Shields per session. So if you attend live I'll be giving away 2 free Lexi Shields per presentation.
Meet the Host
The Lacrosse Goalie Summit is hosted by Coach Damon Wilson, founder of LaxGoalieRat.com and the host of the Lax Goalie Rat podcast. 
In 1999 I set out to learn the position of lacrosse goalie from scratch. While I made all the rookie goalie mistakes, I fell in love with the sport and this position. I've been coaching lacrosse and specifically goalies ever since. 
My mission with Lax Goalie Rat and this Lacrosse Goalie Summit is to get you that top goalie coaching and education that was sorely lacking back I when strapped on my original Cascade helmet and STX Goalmaster and jumped into the crease. 
I hope you can join me and the top lacrosse goalie coaches in our sport today for this special 3 day virtual training event.